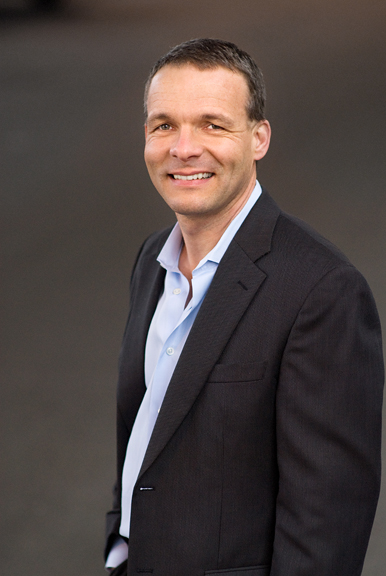 Meet Urs
Urs Koenig specializes in leadership development for business owners and senior executives. He combines professional executive coaching and facilitation skills with a successful track record as leader in business, academia and competitive sports. Over the past 15 years, Urs has worked with 150+ leaders from businesses large and small, helping them to lead more effectively, and improve their bottom line while finding more personal fulfillment in their work.
Urs is a Certified Marshall Goldsmith Stakeholder Centered Coach
Currently: Principal at Redpoint Leadership Coaching, Seattle
2007-2009: Marketing Director, Merriman Inc., Seattle
2004-2007: Group Coach and Facilitator for four CEO-groups, Business Resource Services, Seattle, USA.
2003-2007: Instructor at the Small Business Administration, (SBA/SCORE) business planning workshops: Marketing Plan and Operations Plan section.
2003-2007: Partner Coach and Member of Core Faculty, Centerpoint, the Northwest's leading center for life and career renewal, Seattle, U.S.A.
2003-2004: Adjunct Professor, Department of Management, Seattle University, Seattle, U.S.A
2000-2007: Founder/Owner, Redpoint Business Coaching, Seattle, U.S.A.
2000-2001: Management Consultant, ATKearney, Sydney, Australia
1999: Post Doctorate Fellow, Victoria University of Technology, Melbourne, Australia
1995-99: Lecturer/Assistant Professor, University of Zurich, Department of Geography, Switzerland
1988-98: Member and Coach, Swiss University Cross Country Ski Team
2010: Certified Stakeholder Centered Leadership Coach (based on Marshall Goldsmith approach)
2006: Certified Executive Coach by Mary Beth O'Neil, leading executive coach and best selling author
2003: Certified Change Professional by Centerpoint the Northwest's leading center for life and career renewal
2002: Certified Master Coach by Dr. Suzanne Skiffington, one of the leading coaching educators worldwide
2001: Trained at CoachU, the oldest and largest Coaching Training Institution worldwide
2000: Master of Business Administration (MBA) Australian Graduate School of Management, Sydney, Australia with studies conducted at Leonard N. Stern School of Business, New York University, New York, U.S.A.
1998: Doctor of Philosophy, PhD (in Geography) University of Zurich, Switzerland with studies conducted at the Australian National University, Canberra, Australia
Competed in numerous long distance endurance events including iron man triathlons, marathons, adventure races, 100km foot races, 24 hr bike races, long distance ski race, and ultra cycling events. Earned several titles, medals and top rankings (since 1984).
Won three medals at Swiss cross country skiing championships (1994, 95, 96)
Won more than 20 international university cross country skiing championship titles in Austria, Australia, France, Germany, Italy and Switzerland (between 1992 and 1996)
Recent athletic achievements include:
Road Cycling
2nd place Hoodoo 500 mile race (2008)
1st place and course record Ring of Fire 24 hr race (2007)
1st place and course record 2-person Race Across Oregon (2007)
1st place and course record Ring Of Fire 24 hr race (2006)
2nd place 1,200 km Boston-Montreal Boston (2006)
1st place and record Cascade 1,200 km (2006)
Shared victory with three other cyclists and new course record for 275 mile race Seattle to Spokane (2004)
2nd place for 4-person team in 3000 mile, non-stop 'Race Across America' (2002)
Multi-Sport
1st place overall in multisport even 'Big Hurt' (2003 and 2004)
2nd place overall in multi-sport event 'Ridge to River' (2002)
2nd place overall in 'Methow Valley Winter Triathlon' (2003)
5th place in multi-sport team relay 'Ski to Sea' (2003)
Cross Country Skiing
1st place overall in 'Methow Pursuit' (2003 and 2004)
2nd place overall in 'Rendez-Vous Tour' (2003)
Read about Urs' attempt to finish the 3000 mile non-stop Race Across America solo in 2005.
Sign up for our e-newsletter ChangeAbility. ChangeAbility brings you hands-on tips and cool resources for growing your business.