ChangeAbility:
How to Have More Time and Energy for the Important Things/The Power of a Peer CEO Group
The Newsletter of Redpoint Coaching
Volume 10, No. 9, December 2011
Welcome!
Many of us are already thinking about our "To Do" lists for the coming year. In this month's Leadership Insights column, Urs shares why creating a "Stop Doing" list will help you get more of what you really want. Lauren shares a cure for the lonely CEO blues in her Family Business Insights Column.
As always, we love to hear from you. If you have question or comments, you can reach us at changeability@redpointcoaching.com.
Best Regards,
Urs and Lauren
P.S. Be sure to join our Facebook page for on-going tips, tools and news.
To subscribe or unsubscribe, go to the bottom of this message.
-----------------------------------------------------------------------------------------
IN THIS ISSUE:
-----------------------------------------------------------------------------------------
Want a friend or colleague to read ChangeAbility? Have them sign up here

Thanks for your support!
++++ NO SPAM/PRIVACY STATEMENT ++++
We never sell or give away subscriber info
-----------------------------------------------------------------------------------------
1. Leadership Insight: How to Have More Time and Energy for the Most Important Things in Your Life

Note: this article was inspired by a management blog posting by Frank Arnold in my favorite Swiss newspaper NZZ.
I love this time of year:
In the U.S., we just celebrated Thanksgiving, the best holiday ever: no presents, no cards just friends, family and plenty of good food
Our family spends the weekend split evenly between enjoying the first meter of snow in the Cascades and cultivating the age old Swiss tradition of baking Christmas cookies (or Guetzlis)
We have three solid months of skiing to look forward to; and
We are just about to head to my mother's place in Davos in the Swiss Alps for the holidays
I also enjoy this time of year because, as it comes to a close, I find it a great time to reflect on what's been working and what's not been working this year.
Reflecting back on my 2011, I realize that I while I have done a lot of things well this year, I have continued to spread myself too thinly across too many activities and projects (both in my personal and my professional life). So instead of starting 2012 with a lot of "To Do" resolutions, I am committing myself to a rigorous "Stop Doing" resolution.
Let me explain:
All of our clients (myself included) love to start new and exciting projects. We enjoy thinking about, and yes, sometimes fantasizing about all the good that will come from our new projects. At the same time, most of us find it very difficult to make the hard decision to discontinue projects that do not either yield what they should or simply aren't at the core of what we should be doing. In other words, not many of us are very good at cutting our losses.
As a result, we find ourselves and our organizations spread way too thinly across too many projects and activities. We lack focus and clarity.
My own experience in juggling competitive sports, career and family life has (at times painfully) taught me that I can really truly focus on only one thing at time. If, for example, I am making a major new business push, then I need to have athletics in no more than 'maintenance mode' and I know I might be asking for more support from my spouse on the family side. Similarly, when preparing for a big race, I cannot at the same time aggressively grow my business.

When it comes to deciding if we should 'continue doing' or 'stop doing' something, the great Peter Drucker hit the nail on the head when he challenges us to answer the two hard questions:
"If we were not in this already, would we now go into it?"
and if the answer is 'no', the next question should be:
"How do we get out and how fast?"
Two of the most effective ways to address our 'spreading ourselves too thinly" challenge are 'Stop Doing' Lists and "Stop Doing" Meetings.
A "Stop Doing" List
Most of us keep To Do lists. However, instead of focusing on what "to do", a "Stop Doing" List encourages you to think of activities you should not do anymore. One of the ways to actually implement a "stop doing things" list is to smartly exchange money for time. Even if this seems like a bit of a foreign concept to you, consider implementing it one a small scale. That's right: Exchange time for money.
For example in the office: hiring a (virtual) assistant to take as many mindless, repetitive tasks off your plate as possible. At home: Pay someone to run errands for you: shopping, picking up the dry cleaning etc.
Over time, done right you will find that this concept will follow the compound interest rule: The more you can afford to buy time to focus on the things where you add most value (and hence make more money) the more you can afford to buy time to focus on the high value activities etc., etc.
Stop doing lists are not only valuable for individual leaders but also help departments and organizations focus on what they are truly great at.
Action Steps:
1. Put together a "Stop Doing List" for 2012 right now.
2. Come up with two small activities you will outsource in 2012 (Buy time)

A "Stop Doing" Meeting
Establish a regular meeting during which instead of talking about what to do, you only focus on what to stop doing will instill a new sense of discipline in your business. For example, some organizations monthly examine different areas of the business (e.g. products, services, distribution channels, markets, clients segments, processes etc.) inquiring of each area: What do we want to continue doing? What do we want to stop doing?

Again, Drucker's questions, which former GE Chairman and CEO Jack Welch used to perfection to ensure that he was always at least number two or above in any industry, help focus the discussion:
If we weren't in this business already, would we enter it today? And if no: How soon will we get out?
Action Steps
1. Start regular "Stop Doing" meetings in your organization
2. Communicate the action steps coming out of these meetings throughout the organization
2. Family Business Insight: Being Top Dog Can Be A Lonely Job: The Power of a Peer CEO Group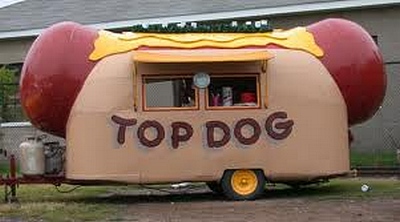 Given the pressures faced by those heading organizations in difficult economic times, it'ss not surprising that many find the phrase "it's lonely at the top" to ring true for them. Even CEOs of family-owned companies can find themselves feeling isolated in spite of (or in some dysfunctional families because of) being surrounded by other family members.
It's easy to feel that you are the first or only one going through a particularly challenging situation.
When you're the boss, for better or for worse, you set the tone for the organization. If you have doubts about a decision, you might be reluctant to share your concerns with your team members for fear of seeming weak or indecisive.
While you probably have close personal friends outside of work, you might not be able to maintain that same level of friendship with those inside your company for fear being perceived as playing favorites.
And unless your company has an outside board of directors or board of advisors, you don't have anyone to whom to hold yourself accountable. Very few people can function at their highest level with total autonomy.
That's why Urs and I believe so strongly in the power of CEO peer groups and advocate membership to our CEO clients. CEO peer groups consist of CEOs, presidents, and sometimes general managers, who agree to meet on a regular basis to share best practices, provide accountability and support to each other.
For several years, we organized and facilitated several peer groups within specific industries that included retail jewelry, pharmacy, and flooring. Because our groups were composed of like industry (but non-competitive) companies, our members travelled around the country several times a year to meet at each other's locations.

As part of the meeting, members shared detailed financial information on their companies in a process they (half) jokingly called "getting naked". Getting naked paid off: many times we saw our member companies growing faster and more efficiently than the solo companies, as measured by industry benchmark studies. Recently, one of my former jeweler members told me the suppport he received from his fellow group members help him survive the recession.
Some people who consider joining a CEO peer group are concerned about the time and expense involved and decide it's not for them. Others don't want their peers to see how poorly their companies are really performing.
That's a real shame because these are often the very people who could benefit from a greater commitment to working "on the business' versus' in the business' that membership in a peer group requires.
What Makes a Peer Group A Good Investment?
No doubt, joining a peer group is a big investment of time and money. How do you know you'll be getting your money and time's worth? Here are the elements we consider essential to an effective group:
There's a strong commitment to truth telling, even if the truth is uncomfortable at times. Do group members tell each other what they want to hear or what they should hear? (One of my groups had a favorite phrase: "The truth shall set you free, but first it will piss you off!"). Strong groups practice "Carefrontation". They care for each other by confronting each other with the messages each needs to hear.
While lifelong friendships can be formed between group members, the primary purpose is business. Do the group members share a similar purpose of business innovation, growth and excellence or are they there to socialize and tell war stories about the glory days of the industry?
There's a diversity of personalities and experiences. One of the greatest benefits from a peer group is access to different viewpoints which you can't get if you act and think alike. Some of our best groups were composed of owners who represented several different generations who were not afraid to share their often opposing and usually equally enlightening opinions.
Low tolerance for excuses. Strong group members provide accountability and sometimes a kick in the pants to fellow members. They see the better business and leader within each member and hold each other to this vision.
It's not a 50/50 deal. You should go into a group expecting to give 70% of ideas and expertise and get 30% back. If everyone brings that same expectation to the group, each member will end up getting more than their fair share of great ideas.
A strong facilitator who will provide structure to meetings, keep discussions on track and model good coaching. (And not be too quick to squelch group discussion by stepping in with their sage advice all the time.)
A strong commitment to confidentiality. "What happens in the room stays in the room" should be the mantra for any such group: giving members the confidence to share confidential information and situations.
Your commitment. Are you willing to attend each meeting without fail? Are you ready and open to listen to some hard truths? And finally, are you ready to implement the suggestions and ideas you receive when you get back in your business?

3. Lauren and Urs' Personal Corner: The Most Fun I Had This Month Was...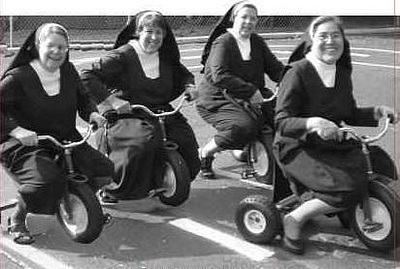 This column is our effort to celebrate the simple joys of having fun. Remember fun? You know, "lively, joyous play or playfulness: amusement, sport, recreation, etc.?"
Urs - The most fun I had this month was...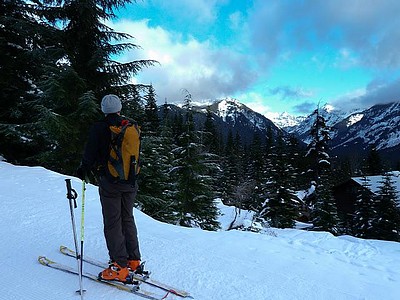 Enjoying the early December snow in the Cascades and taking my skitouring gear out with my friend and (co)- financial advisor Paresh Kamdar. We spent a laid back day in the snow, enjoying the crisp winter air with lots of great chats on subjects as diverse as family weddings, ice climbing, pets, the economy, leadership, my dad's passing, investing (of course) and plans for the next outing on skate skis. Thanks Paresh!

Lauren- The most fun I had this month was...
Enjoying the holiday sights and sounds of one of the country's most liveable cities, Portland, Oregon. Simon and I parked our car and spent the weekend exploring Portland on foot and on board its wonderful transit system. Here we are listening to the annual Holiday Tuba Concert featuring over 200+ tubas in Portland's Courthouse Square. (Note: picture taken shortly before retreating to Jake's for some well deserved hot buttered rum!)

Urs Becomes Seattle Vistage's Newest Chair!
The legendary Seattle Vistage Chair Alison Whitmire is moving to Washington DC and I am very excited that I have been chosen to take over her two existing Vistage peer groups.
Vistage "advisory board" peer groups bring together 10-15 local CEO's and Executives from non-competing businesses to exchange best practices, give and receive feedback, benefit from one-on-one1on1 coaching and enjoy expert speaker workshops, all with the goals to become better leaders, make better decisions and achieve better results.
As many of you know, I really enjoyed similar work with industry specific groups in the past (that is in fact how Lauren and I met). I have missed the group work ever since and am thrilled to be back at it.
If you are a CEO or an Executive and can answer the following questions with a resounding "Yes" we should talk about what my Vistage groups can do for you and your business:
1. Are you facing hard and complex business and leadership challenges?
2. Are you willing and able to give honest and constructive feedback and advice on business and leadership challenges?
3. Are you willing and able to receive feedback and advice on your business and leadership challenges?
4. Are you willing and able to act upon that feedback?
(See Lauren's December column on CEO Peer Groups)
+++++LET US KNOW WHAT YOU THINK+++++
Send an email to ChangeAbility@redpointcoaching.com. We welcome your feedback!

ChangeAbility is a publication of Redpoint Succession and Leadership Coaching, which is run by Lauren Owen, MBA and Urs Koenig PhD, MBA.
Visit Redpoint's website: www.redpointcoaching.com, or call: ++ 1 206 372 8626
Copyright Redpoint Succession and Leadership Coaching, 2011. All rights reserved
To subscribe to this newsletter (to receive it via email), please visit our subscription page
Sign up for our e-newsletter ChangeAbility. ChangeAbility brings you hands-on tips and cool resources for growing your business.