ChangeAbility: Getting Succession Right/Give Your Loved Ones Peace of Mind
The Newsletter of Redpoint Coaching
Volume 10, No. 1, February 2011
Welcome!

How can you increase the odds of your organization's future survival? Want to give your loved ones a truly lasting Valentine's gift this month? You'll find the answers (and more) below.
We are proud to bring you the February issue of our ChangeAbility Newsletter. ChangeAbility provides you with hands-on tips and cool resources for growing your business and making you a better leader.
We welcome your responses, comments, and questions at changeability@redpointcoaching.com.
Best Regards,
Lauren and Urs
P.S. Join our Facebook page for on-going tips, tools, and news.
To subscribe or unsubscribe, go to the bottom of this message.
-----------------------------------------------------------------------------------------
IN THIS ISSUE:
-----------------------------------------------------------------------------------------
Want a friend or colleague to read ChangeAbility? Have them sign up here

Thanks for your support!
++++ NO SPAM/PRIVACY STATEMENT ++++
We never sell or give away subscriber info
-----------------------------------------------------------------------------------------
1. Succession: Getting it Right in Your Organization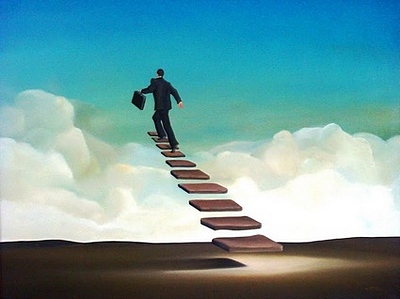 Consider these facts:
Less than 30% of family owned companies make it from the first generation to the second. Less than 12% make it from the second to the third and only 3% make it to the fourth generation and beyond (www.familyinstitute.com). A recent survey of 1,606 privately-held/family-owned companies around the world showed that less than 50% of the respondents had any succession plan in place. (PWC 2010 Family Business Survey.)
Survey of boards (spanning from non-profit to corporate) show a very high level of dissatisfaction with the company's succession plan; a surprising fact since succession planning is usually a key board responsibility. Hewlett Packard's board provides a spectacular example of how not to handle succession: It recently hired an outside CEO for the third time in 10 years, a move that resulted in a lot of drama and embarrassment, and cost the company millions.
Choosing and mentoring a new CEO/owner is one of the most important tasks you as the leader/owner of your own organization face. No matter if you are passing the business to a family member or selling it to a key employee or third party, getting the succession right will greatly enhance the chance that the legacy of your business will live on and yes, it will greatly enhance your chances of being financially rewarded for all of your hard work.
Similarly, choosing a new CEO is the most important decision a board will make, yet most directors spend minimal time preparing for succession. Often, succession is a one-off exercise when the current leader leaves unexpectedly (e.g. for health reasons). Because succession has not been on the agenda, there is most likely no internal candidate ready. The organization is forced to look for an outsider despite the fact that numerous studies (e. g. Bower J.L.: Solve the Succession Crisis but Growing Inside Outside Leaders, HBR Nov 2007) have shown that insiders in general make better successors (while there are situations where it makes sense to bring in an outsider it needs to be a conscious choice!).
A.G. Lafley, the former CEO and chairman of Procter & Gamble (P&G) made an excellent case in the most recent January/February 2011 edition of the Harvard Business Review for a more rigorous approach to succession. His message is equally applicable to family-owned businesses, non-for profits and large corporations. Here is a summary of his message:
The CEO and the board (or in the case of a small family owned company, the owner and the family) should co-lead the process, and include succession planning as a regular agenda item in strategic planning meetings. It rates a full board meeting once a year, with scheduled reviews throughout the year. Board members in some organizations spend as much as 1/3 of their time on succession.
Succession planning should not be a periodic exercise but rather an on-going process. Within the first three months of his appointment as CEO of P&G in 2000, Lafley started planning for his succession. When he retired as CEO in 2009, his successors, Jim Nerney and Bob McDonald, began planning for their succession.
Decision makers (board members and/or family members) should have access to candidates all the time, not just at board/family meetings. P&G asked board members to spend a couple of days each year working with candidates. Social occasions offer important opportunities to get to know and evaluate successor candidates.
Planning and process are closely linked to company strategy, and they need to recognize business realities. Contingencies and multiple scenarios should be identified and emergencies accounted for.
When identifying candidates' character, integrity and judgment are as important, if not more important, than their business results delivered or their strategic and leadership strengths.
Ask yourself: Does your organization have a succession plan?
If YES:

Are the right people involved in the succession planning process? Who needs to get on or off the succession planning bus?
Is your succession plan a written out, rolling planning document that gets re-visited and updated at least quarterly?
Do you have at least two parallel succession plans in place? One for a short-term emergency and one for a long-term planned transition?

If NO:

What are your costs of doing nothing? Short and long term?
Who is responsible for succession planning in your organization? Do they know this?
What has held you back from addressing the topic?
What is the first step you can take this month to start get the ball rolling?
Read some of our other work on Succession:
http://www.redpointcoaching.com/resources/RedpointSeptember2010ezine.aspx#article1
http://www.redpointcoaching.com/resources/newsltr-aug-07.aspx#article3
http://www.redpointcoaching.com/resources/July2010ezine_000.aspx#article2
2. How to Give Your Loved Ones Real POM (Peace of Mind) this Valentine's Season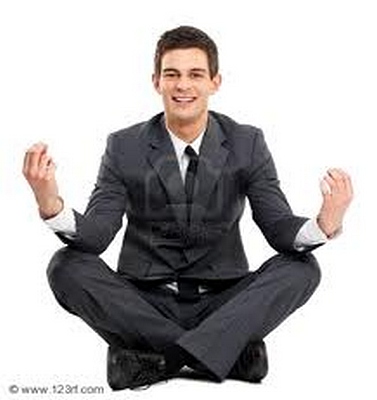 Although it was related to me over two decades ago, it was one story I've never forgotten. A talented young architect landed big contracts with some of the most prominent corporations in his own city, then nationally, then internationally. A stylish firm grew in prominence, respect, and employees. Then several days after a simple dental procedure, he was gone, dead from an infection that spread to his heart.
Unlike so many of these sudden death founder/CEO stories, this one has a good ending, at least for his company. Shortly after his death, his managers found a one page document that the young architect had composed the prior year that spelled out his wishes as to how the firm was to carry on in the event of his death. Despite their grief and shock at the loss of their founder and friend, management and staff were able to steer the company through the transition period using his one page document as the blueprint for its future. By creating this simple statement, the young architect created the most important design of his life; that of the future survival of his company. His company is alive and flourishing today, still serving clients all over the world and carrying out his original legacy.
What an incredible gift. Unfortunately, many owners lack the foresight of our young architect. Instead, what sometimes happens in the event of a sudden death or disability of a founder or CEO is the complete collapse of their company. Here is what often happens without such a plan in place:
Grief-stricken surviving family members are forced into running the business. They are often not qualified and might not even be interested in becoming a business owner. At a time when they most need guidance from key staff members, they find these same employees leaving the company for a more certain future (and salary).
Without these key employees, relations with existing customers are damaged, key accounts and other clients follow departing employees. Chaos reigns driving down sales and profits.
Lines of credit and term loans, often personally secured by the founder/CEO, can be pulled by nervous bankers who witness the declining downward spiral, further decreasing the company's odds of survival.
There are some simple steps you can take now to avoid this fate.
Like our young architect, lay out your design for your company "in the event of" into writing your thoughts as to who should run the company in the interim. To whom can surviving family members turn to for advice? What are your desires for the transition of the company? Should it be sold to a third party or transition to a family member? If it is to be sold to a third party, who should be consulted in the process for valuation and transaction advice?
Consult with your insurance agent about key man insurance to cover several things:

The cost of recruiting and hiring an experienced CEO in the event of your death, at least until a permanent replacement can be found.
Funding "stay bonuses" designed to keep key employees in place for a period of time. Typically amounting to 50% of their annual salary, your designated key employees would receive them for staying on for a specified period (typically 12-18 months).

Competent advisors will advise you as to the right amounts, and as to which entity (you or the company) should purchase the insurance as the impacts of these decisions could have profound implications for your estate. And, since disability is a more likely event than death, please explore the purchase of a disability policy that would fund the same things in the event you become unable to work.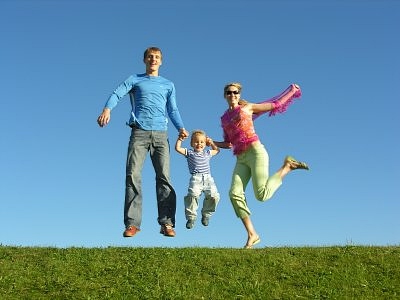 Share this plan, known as a continuity plan, with your banker. Bring your attorney into the process as well. Some of this planning can involve difficult discussions and thinking about unpleasant possibilities. Outside advisors skilled in facilitating this type of discussion can be invaluable.
February is the month of Valentine's Day. In addition to chocolate, flowers and jewelry this year, consider another valuable gift. Give your loved ones peace of mind, your valued clients the assurance of continued good service, and your key employees the assurance that their continued loyalty will be rewarded. Give your business the best possible odds of survival "in the event of" by creating your company's blueprint for the future.
3. Lauren and Urs' Personal Corner: The Most Fun I Had This Month Was...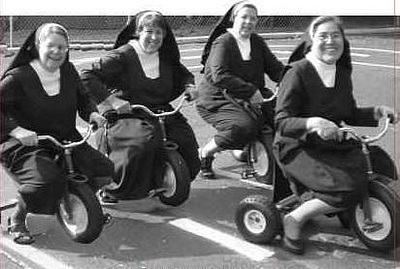 Our new column is our effort to celebrate the simple joys of having fun. Remember fun? You know, "lively, joyous play or playfulness: amusement, sport, recreation, etc.?"
Urs -- The most fun I had this month was...
Treating my wife Catherine for her 40th birthday to a week in Kauai. For the first time in five years we spent more than two nights without our kids (in case you are wondering: we did just fine!) We celebrated by soaking in the sun, sleeping a lot, enjoying extended breakfasts overlooking Hanalei beach, lazing around in beach chairs reading and chatting, beach walking, gently exercising and meditating, eating lots of Ahi and simply winding down from a very intense 2010. It was priceless. Thank you Catherine for a great week!
Lauren -- The most fun I've had this month was...
Spending a week in Washington, D.C. visiting with old friends, most of whom I have known since freshman year of college. Despite the cold and snow, we had a great time just hanging out with them and visiting some of the sites of this wonderful city. My friends are doing such interesting and amazing things: representing the country for the State Department (sometimes in very dangerous places), serving on their city council, advancing international trade, teaching Latin, litigating, and advising non profits on employment issues. When we get together there are lots of lively conversations and opinions on just about any subject you can imagine! Thanks everyone for such a great trip!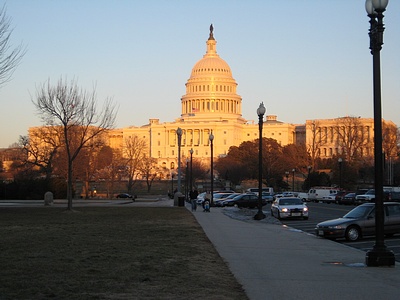 February's Featured Business
Jack Lewis Fine Jewelry has served customers in Bloomington, Illinois for over 80 years. With the recent retirement of current owner, John Wohlwend, it will soon transition into its third generation of ownership. EVP John Carter (in partnership with another industry colleague and friend, Larry Rickert) will become the new owners. While none of the owners are related by blood, they all share a similar passion for their customers, community service, and fine jewelry. Congratulations to John, Jack, and Larry for carrying on a great tradition! And with baby Carter on the way in July 2011, perhaps we have a fourth generation jeweler in the wings??? "Friend" them on Facebook at www.facebook.com/jacklewisfinejewelry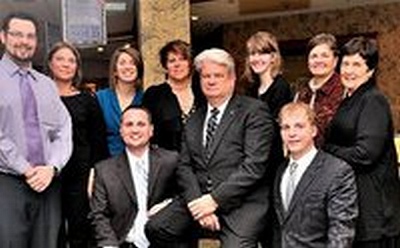 +++++LET US KNOW WHAT YOU THINK+++++
Send an email to ChangeAbility@redpointcoaching.com. We welcome your feedback!

ChangeAbility is a publication of Redpoint Succession and Leadership Coaching, which is run by Lauren Owen, MBA and Urs Koenig PhD, MBA.
Visit Redpoint's website: www.redpointcoaching.com, or call: ++ 1 206 372 8626
Copyright Redpoint Succession and Leadership Coaching, 2010. All rights reserved
To subscribe to this newsletter (to receive it via email), please visit our subscription page
Sign up for our e-newsletter ChangeAbility. ChangeAbility brings you hands-on tips and cool resources for growing your business.