ChangeAbility:
Hiring An Executive Coach? Three Questions to Ask First?/
Things to Consider Before Bringing Your Child Into the Business
The Newsletter of Redpoint Coaching
Volume 10, No. 8, October 2011
Welcome!
More companies than ever are seeking out executive coaches to help their up and coming leaders. To ensure you get a good return for your investment, Urs has three questions to ask of yourself and your prospective coach in this month's Leadership Insight column. Lauren's Family Business Insight is a response to a reader's question about what to think about before hiring a family member.
As always, we love to hear from you. If you have question or comments, you can reach us at changeability@redpointcoaching.com.
Best Regards,
Urs and Lauren
P.S. Be sure to join our Facebook page for on-going tips, tools and news.
To subscribe or unsubscribe, go to the bottom of this message.
-----------------------------------------------------------------------------------------
IN THIS ISSUE:
Family Business Question of the Month: Things to Think About Before Bringing a Child Into the Family Business
-----------------------------------------------------------------------------------------
Want a friend or colleague to read ChangeAbility? Have them sign up here

Thanks for your support!
++++ NO SPAM/PRIVACY STATEMENT ++++
We never sell or give away subscriber info
-----------------------------------------------------------------------------------------
1. Hiring A Coach? Three Questions to Ask Yourself (and Your Prospective Coach) First
If you (1) are a coach, (2) have worked with a coach or (3) are hiring a coach (for yourself or others) ask yourself these three questions (discussed in more detail below):

What does success look like and who gets to decide?
What are you paying for (or, if you are the coach, what are you getting paid for)?
What is the process?

(Note, I believe that a lot of what I discuss here also applies to hiring and working with other consultants, not just coaches)

Let's talk about what most coaching looks like today and what we believe it should look like. Consider the below two scenarios and ask yourself:

Which scenario is closer to my experience of coaching?
Which scenario is preferable and why?

Scenario I: A senior manager just finished his eight month $35k coaching engagement with a well known executive coach. Although the manager's boss and the Vice President of Human Resouces had a good idea what the manager was working on (he needed to be more assertive and build stronger relationship across departments) they did not participate in the actual coaching process. The coaching was a somewhat mysterious process as it happened behind closed doors. Even some of the coaching client's close working colleagues did not know that he was working with a leadership coach. Over the duration of the engagement, there were two progress meetings during which the client and the coach reported their progress to the boss and the HR VP. At the end of the engagement, the coach submitted a report in which he outlined how the client progressed during the engagement. He presented primarily self-reported anecdotal evidence. The report included a (positive) self assessment by the client. The coach believed he had earned his $35k fee because he spent a lot of time with the client and strongly felt that the client got better.

Scenario II: A senior manager just finished his eight month $35k coaching engagement with a well known executive coach. The client involved her stakeholders (peers, direct reports, and bosses) from the very start in the coaching process. The client developed her coaching goals (she needed to be more assertive and build stronger relationship across departments) in collaboration with her stakeholders and regularly solicited feedback on her progress from them. Halfway through and at the end of the engagement stakeholders rated the client on her progress against her coaching goals in an anonymous online survey. The results of the first online survey were less than stellar and forced the client and her coach to make some changes. The second and final online stakeholder survey showed a significant improvement of the client's targeted leadership behaviors. The coach collected his $35k fee because (and only because) he facilitated a process by which helped the client get better, as assessed by the client's 3rd party stakeholders.

Again, ask yourself:

Which scenario is closer to my experience of coaching?
Which scenario is preferable and why?

A lot of coaching in small business and corporate America is significantly closer to Scenario I than to Scenario II (I know because I have practiced it myself...). For those of you even vaguely familiar with our leadership coaching approach, it will come as no surprise that Lauren and I are strong proponents for moving coaching towards Scenario II.

Let me explain.

I have been coaching for more than 10 years and looking back over this period I am amazed how much the field of coaching and my practice has changed.

I started my coaching as a career coach, quickly transitioned into small business/entrepreneurial coaching and finally ended up finding my calling in leadership (executive) coaching.

I have worked with many wonderful clients (100+ of them) and I believe I have done a lot of good work and, on occasion, some great work. However, I often had the nagging feeling of uneasiness around the measurable impact of my coaching. Yes, the clients felt happy and gave me positive feedback. I did feel they were (for the most part) making good process and got things done they would not have done without our work together. Nevertheless: my outcome driven personality was not satisfied. Questions would linger: How did I really know if I made a difference? Who should be the judge? Did the results achieved justify my fee?

At about the same time I was pondering these questions, Lauren and I were certified in a methodology called Stakeholder Centered Coaching pioneered by executive coaching legend Marshall Goldsmith. In essence, the coach first identifies the client's key stakeholders (peers, direct reports, and bosses.) Stakeholders are critical to the process as they are people best in a position to: 1) identify the client's existing leadership shortcomings, 2) give specific and immediate suggestions for ways to improve and 3) assess progress towards desired change. The stakeholders, in essence, are turned into collaborative partners in the coaching process. (Scenario II describes a Stakeholder Centered Coaching engagement, which is the approach Lauren and I now use in our engagements.)

The result? A quantifiable assessment that is hard to "game" by either the coach or the client. (Another side benefit to the Stakeholder Centered approach is that it tends to greatly improve the quality of conversations across the organization, but that's the subject of another article!)

Coaching represents a big investment in time, money and effort for the client and your organization. Make sure you get a fair return on your investment by asking the questions below before you hire a coach. Does their process look more like Scenario I or II? Does it provide good answers to each of the questions below?

1. What does success look like and who gets to decide?

How does the coach define success for the coaching engagement? What about the client? The boss? HR? How is failure defined?
How will progress be measured, along the way, and at the end? Is it quantifiable?
Who reports progress/results? Is it self-reported (client, coach) or by third parties (e.g. anonymous surveys, stakeholders)

2. What are you paying for (or, if you are the coach, what are you getting paid for)?

Are you paying for process/activities (e.g. billable hours spent) or measurable results?
Are you having to pay the coaching (consulting) fee no matter what the outcome of the engagement or is the coach's fee at least partly dependant on the success of the engagement?

3. What is the process?

Is the coach able to clearly articulate the process (note: coaching is not (anymore) simply a series of conversations)?
Does the coaching only happen in private, behind closed doors, or is the process attempting at building leverage across the organization (e.g. by including various stakeholders)?
Is the coaching engagement clearly scoped? Does everyone agree what is being worked on and what is not being worked on? How do you prevent scope creep?

2. Family Business Question of the Month: Things to Consider Before Bringing a Child Into the Business
I want to bring my son, a freshly minted business graduate into the business. What are some of the things I need to consider? Specifically, what's the best job description and how do I work out how to pay him?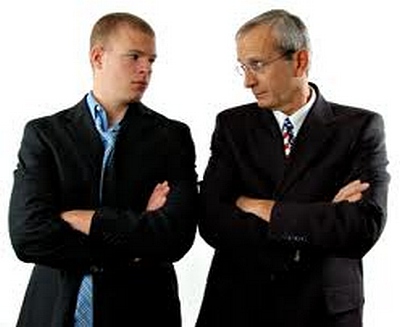 First off, we assume you have:
a) had a heart-to-heart talk with your son to determine that he sincerely wants to work in your business and is not doing so because he feels obligated to you. You also want to rule out that your son sees the family business as an easy way to make lots of money without having to prove himself, and;
b) a job that needs filling and for which your son is a good fit;
because to bring a family member into your business where both of these conditions aren't met is to invite bad outcomes for your business, your family and your relationship with your child.
We know of one business owner who almost turned down a $60m+ offer from a third party to purchase his business because he assumed his daughter would want to come work for him after her college graduation and eventually succeed him as owner. Only after some frank talks did the daughter finally admit (to a neutral third party) that while she loved her father, she absolutely loathed working in the family business. She finally shared her feelings with him: "I love you Dad but I hate this industry and this company. Let's take the proceeds from the sale and invest in businesses that we can both enjoy." The plan worked and now they are both now having a blast running several successful enterprises together.
Consider also the scenario of a child brought into a family business when there is no clear role, no real job, and often no real performance on child's part. I was once called on to coach a father through firing his own son after years of subpar performance in a job for which the son clearly was never suited (or needed). By this time, the situation had caused a good deal of resentment from the other employees in the business over what they saw as privileged treatment. Fortunately, the father-son relationship survived the termination. The son is now thriving in a new job (in another company) that fits his abilities and temperament like a glove.
Provide Structure
But let's assume that you've had "the talk", you do have a job that needs doing, and that your child wants to work in the business. You'll want a job description that details:
Day-to-day activities and responsibilities
To whom he reports, and who reports to him
Skills needed for the above
Pay for Performance
Pay should be commensurate with his job and his performance (and not his status as your son).
Share his job description with other industry contacts to determine a fair salary.
Build in clear performance bonuses that reward the behavior you want him to demonstrate.
Develop a Succession Plan (if he's the intended successor)
If you are looking at some sort of succession process that includes your son, you'll want (outside of his formal job descriptions) to have a plan, ideally in writing, as to which responsibilities of yours he'll be taking over,when he'll be doing so, and what type of skills and experiences he'll need to be able demonstrate in order to do so. Think of it as a combination succession plan for the business and personal development plan for him. Also be aware that taking over the running of the company (i.e. as the new CEO) is not necessarily going hand in hand with ownership transfer. It is important that your succession plan addresses both the transfer of the operational responsibility as well as the ownership transfer.
Provide Mentoring (and not just from you!)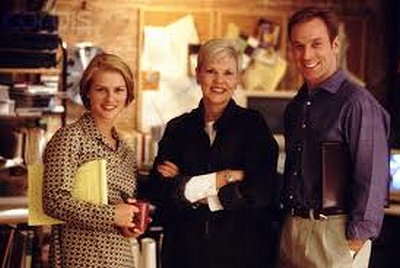 Some family businesses have a policy that does not allow family members to work in the business unless they have had "x" amount of years of experience working for another company. While we in general strongly support this approach we think it is up to the individual family business to set that policy that best suits their business and their family.
However, it should be mandatory for any child destined to succeed you in the company to have exposure to and experience with other industry leaders. The peer CEO performance groups we led several years ago had members who specifically joined the group so that their successors could also attend and interact with other business owners in their industries. The wisdom and mentoring that the next generation gained from the relationships formed in these groups proved invaluable as they transitioned into ownership positions in their own family businessess. (Plus, it didn't hurt the other group members to hear the opinions and insights of the next generation members who were often not shy at all to give it!)
If your family business is not a member of an industry peer group, I strongly suggest that you consider joining one. Or, if that is not an option, reach out to other (non-competitive of course) respected industry peers who would be willing to mentor your son or daughter in their own business, on-site, for at least short periods of time. It will be well worth the investment.
Keep the Heart-to-Heart Talks Going
The heart-to-heart talks I discussed at the beginning of the article shouldn't be a one-time event. At least annually, you and your son should discuss when and if you want to sell (or gift) your majority ownership and if he wants to buy (or receive it).
Build In Accountability
Build in performance milestones and accountability into the succession plan for both of you. And as you would with any employee, be sure to give him both regular formal evaluations and substantive informal feedback along the way on his current job performance.
Best of luck to you both!
3. Lauren and Urs' Personal Corner: The Most Fun I Had This Month Was...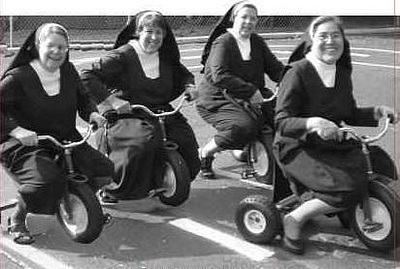 This column is our effort to celebrate the simple joys of having fun. Remember fun? You know, "lively, joyous play or playfulness: amusement, sport, recreation, etc.?"
Urs - The most fun I had this month was...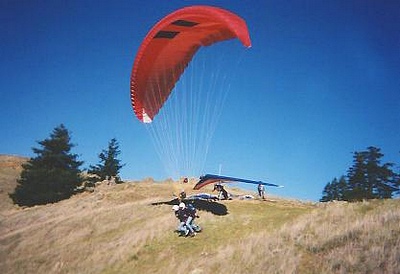 Taking my first Tandem paragliding ride from Tiger Mountain (30 min from Seattle) on a recent beautiful early fall day. It was a bitter sweet drive to the take off area as I used to ride my bike up that steep hill...
The view was breathtaking, ranging from the summit of Mt Rainier over the skyline of Seattle to the still snow capped Olympics. My instructor and pilot was the owner of Seattle Paragliding. Clearly very passionate about his sport and his business he made me have my fair share of fun by letting me fly our glider for a good part of the flight. I gladly handed the controls back to him for the landing though... which we conducted in the 'butt-style' which is easy on the knees.
As we packed up our glider, I was excited to learn that it only takes 3-5 tandem flights before my potential first solo...
Knowing myself and my tendency to overcommit (i.e. do it with 150 % effort once I start it), I have given myself until the end of the year to take another flight and then decide if I am going to throw myself into it!
Lauren - The most fun I've had this month was...
Watching my talented godson Evan Thomas start living his life-long dream of becoming a professional actor. After getting his degree in theater arts from Western Washington University, Evan is now putting his skills to good use with roles in several Seattle area productions. This summer he was the haughty Gryphon in Theater Simple's Alice in Wonderland and this weekend I get to see him in Redwood Theater's The Mystery of Edwin Drood. Up next: a gender neutral production of Pirates of Penzance. Way to go Evan! I'm very proud of you!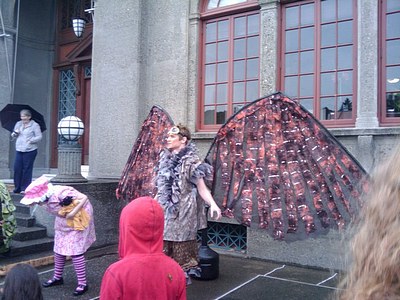 +++++LET US KNOW WHAT YOU THINK+++++
Send an email to ChangeAbility@redpointcoaching.com. We welcome your feedback!

ChangeAbility is a publication of Redpoint Succession and Leadership Coaching, which is run by Lauren Owen, MBA and Urs Koenig PhD, MBA.
Visit Redpoint's website: www.redpointcoaching.com, or call: ++ 1 206 372 8626
Copyright Redpoint Succession and Leadership Coaching, 2011. All rights reserved
To subscribe to this newsletter (to receive it via email), please visit our subscription page
Sign up for our e-newsletter ChangeAbility. ChangeAbility brings you hands-on tips and cool resources for growing your business.